Infotech galaxy provides specialized expertise in the development of Internet, Intranet, and extranet solutions for businesses. We'll put you ahead of the curve with services like: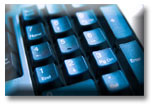 We offer customized solutions for automating your business processes. Our solutions are both web-based and standalone, depending on your business requirements. We understand that most customers do not understand the best technology solution for their business needs. We cut this problem out by spending time in understanding your business, its procedures and systems and only then we figure out the best solution for you.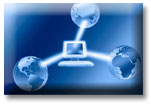 Dynamism and Interactivity in a website are very critical aspects of website design. Users often lose interest in websites, which do not offer interesting reading material every now and then.

Important factor here is the control of the website. We believe that our customers must be empowered to make changes in their websites as often as they need. We do this by building database driven websites where the content that the client needs to change often, is placed in a database.

The client can update, delete or add information to the database through a password protected area in the website. This information then gets reflected on the website automatically.

The choice of the technology and database is dependent on the platform, which can either be Windows 95/98/NT or Unix/Linux.


'Content is King'. However, not many portals are able to manage their content effectively? Designing the content and then managing it effectively are the key issues in the success of any portal.

We offer complete content management solutions through our team of creative writers and information architects and then finally, our proprietary 'Content Management System (CMS).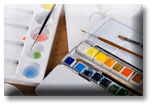 Infotech galaxy specializes in developing web sites that conveys our client's image, branding, marketing messages and promotes their products and services. All Internet sites developed by infotech galaxy are optimized for search engine placement and focus on lead generation or on-line sales. Infotech galaxy has over four years of web development experience.


Adding flash and multimedia features to your site will definitely make it more attractive and unique. Whether it's a flash intro, a web presentation or Flash multimedia, it provides you with a way to add dynamics to your website and make it more specific to your business. Infotech galaxy uses the state of the art tools in Flash and multimedia design to create powerful and persuasive experiences that will maximize your exposure and enhance your messages.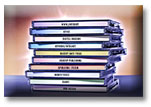 CD presentations is an effective tool for giving presentations to clients about a company's products and services.
Rich audio and video can be used effectively to impress upon clients.

Corporate Identity [Logo, Letter Head, Visiting Cards, Envelopes etc]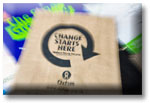 Having a distinctive and cohesive corporate image is essential. From concept to completion, we can develop a strong corporate identity for your company and help increase the profitability of your business. This is done using a careful process of concept, development, production and evaluation.

Your corporate image will be consistent and innovative. This will help secure positive and ongoing client relationships. From logos and annual reports to tradeshow displays and ad campaigns, all your communications will help generate prestige and capital.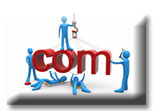 This is by far, the most ignored area on the Internet. Companies and businesses invest in getting their websites made but do not pay attention to its re-designing & maintenance. At a very nominal cost Infotech galaxy can keep your website, up-to-date.